Gynecomastia refers to the presence of enlarged breasts in men. While this is sometimes due to certain drugs, hormonal abnormalities and medical conditions, in most cases there is no obvious cause.
Gynecomastia, or male breast reduction, is ideal for men who are struggling with larger-than-normal breasts. Breast reduction surgery can be used to help restore proportionality to your body and boost your confidence by improving your physique and self-image.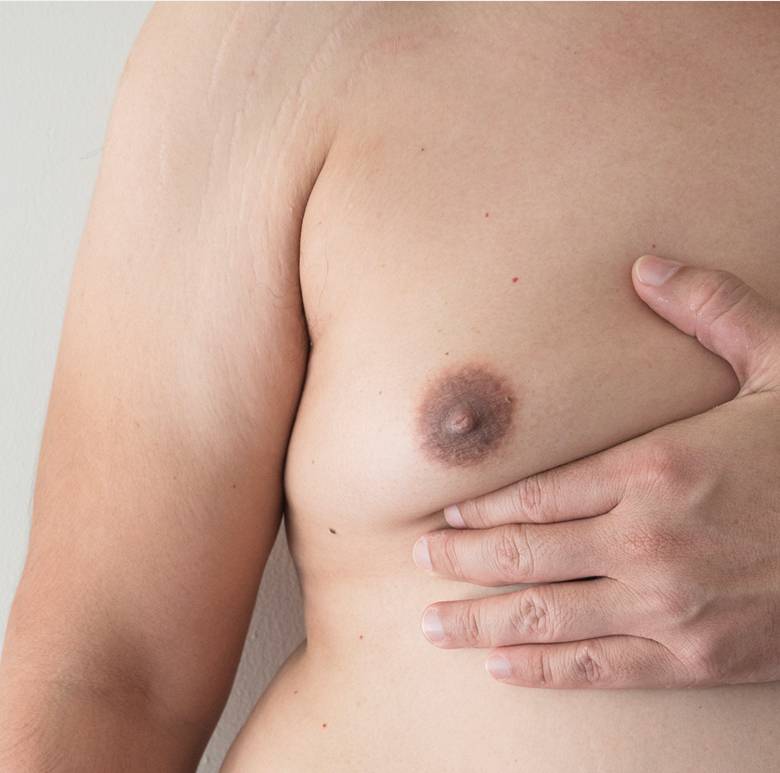 Surgical reduction of gynecomastia can be done either by excision or by liposuction.
Surgical excision is preferred if the enlargement is due to hard, glandular tissue that cannot be otherwise removed by liposuction. The incision is usually placed at the edge of the areola.
If the enlargement is predominantly due to soft, fatty tissue, reduction can be done by liposuction or Vaser liposelection. Small incisions are placed inconspicuously near the armpits or at the side of the chest.
Gynecomastia reduction is usually done under general anaesthesia, and takes 1.5 to 2 hours, No hospital stay is required. Recovery time is 1-2 weeks. Following the procedure, the patient is required to wear a pressure garment (a tight-fitting shirt to help control swelling and maintain the contour of the chest) for approximately one month.
If you are interested in gynecomastia reduction surgery, reach out to our office and schedule a consultation with us.
Our plastic surgeon,
Dr Andrew Tay
, is experienced in providing safe and effective gynecomastia surgery in Singapore so that you can achieve a more toned figure and a boost to your confidence.